Allergy season and April showers are here. Is your home ready? Protect your home against allergies with Anlin window screens. Let in fresh air while keeping pollen, bacteria, and dirt out with Anlin window screens.
What makes Anlin window screens Anti-microbial?
Anlin window screens are manufactured with Microban® technology to prevent microbes such as stain and odor causing bacteria, mold, and mildew from growing on the screen.
Anlin screens bring clearer views
Anlin screens allow a much clearer view than standard screens, providing 20% more optical clarity for a sharp, more brilliant outward view.
Better Airflow
Open your windows, without worrying if bugs will fly in. Anlin screens provide 20% better air flow, allowing light and fresh breezes to flow through.
Anlin Screens with Watershed Technology
Have you ever noticed that during a rain storm the water builds up on regular screens? Anlin screens have a Watershed Technology that repels water and resists dirt and grime. When it rains the water beads up and rolls off the screen, making your view clear, so you can watch the rain.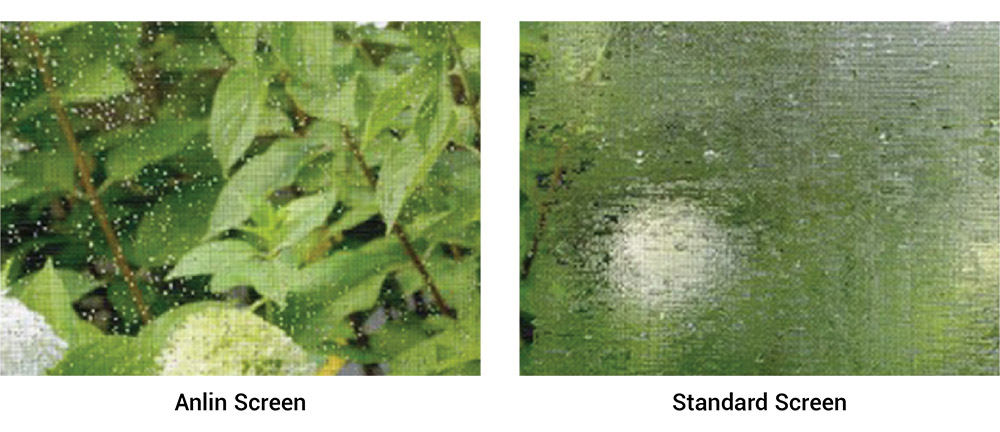 Come visit Designer Door & Window's showroom
Designer Door & Window invites you to visit their 2,700 square foot showroom at the northwest corner of Parker and Custer Roads (2109 W. Parker Road, Suite 202-A) in the Dallas suburb of Plano, Texas. The company's trade professionals will help you realize your artistic vision, and provide a large selection of styles to help achieve the unique look that you desire. We also welcome your ideas and concepts.
You may also visit our website or call
Homeowners may also visit Designer Door & Window to request a consultation or a quote, or call us at (972) 424-0031.