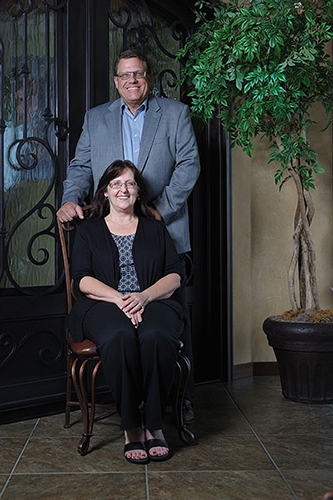 Steve and Debby consider their entire team to be home improvement experts. Our staff has over 180 years of combined experience in this industry making us more than qualified to answer all of your questions – from the simplest to the most complicated. We know that there are hundreds of products on the market to choose from and that making a decision between them can sometimes be overwhelming. Unlike some of our competitors, we don't put pressure on our customers to buy RIGHT NOW through one day sales and "promotional" opportunities. Instead, we offer a no pressure environment designed to make the process of finding the right door, and window products as simple and stress free as possible.
At Designer Door & Window, we are
Decidedly Different…    Definitely Affordable!
"Looks great! Installers were very courteous and professional."
Excellent job! Everyone was courteous and professional and went beyond what was expected."
"They did a wonderful job – Very courteous and hard working."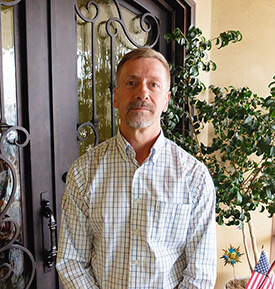 Kevin is the most unassuming, down to earth, and lovable guy. His sense of humor will keep you laughing while you learn about all our products. His passion is making sure the customer knows and understands the particulars about windows and/or doors. He is a firm believer that knowledge is power. Kevin is Texas born and bred. He lives with his family in Rockwall. Here are a few things about Kevin you may want to know. Kevin has 10 years of experience in the window and door industry. He holds a double major in English and Drama. Graduated in 1984 from East Texas State University. He has a wife named Melissa who teaches the gifted and talented children in Rockwall, TX. They have four children; one cat and two dogs.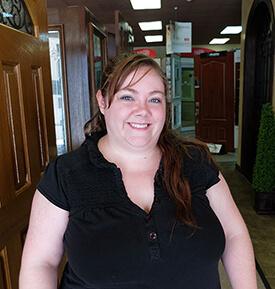 Kaylee is the Assistant Office Manager at Designer Door & Window, and enjoys assisting customers whenever they call or visit the showroom. She joined the company in 2013, three years after graduating from North Canton Hoover High school in North Canton, Ohio. Kaylee was a member of the school choir and is fluent in American Sign Language. She and her husband, Andy, have three daughters; Izabella, Aubrey and Zoey, as well as a canine named Mia. Her hobbies include scrapbooking, reading and playing with her daughters.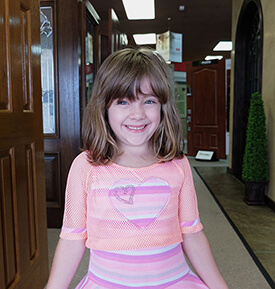 Izabella has been with Designer Door and Window from the start. After her prestigious graduation ceremony from kindergarten, she was honored to take on the title of the company's Chief Greeting Officer. Izabella comes into the office everyday and completes a number of tasks including: turning on & off the televisions and lights, watering the plants, gathering mail, and most importantly greeting our wonderful customers. As soon as she flashes her smile, customers know they have come to the right establishment to better their home. When she's not greeting guests at the door, Izabella enjoys gymnastics lessons, arts & crafts, playing dolls with her two sisters and watching Power Rangers on TV. When asked her favorite meal after a long day at the office, she said she likes to enjoy pizza and a nice, cold glass of fruit punch! Make sure you stop in and say hello to our Chief Greeting Officer, she's the best!