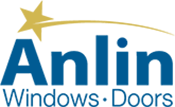 If you're in the market for new windows, you might want to consider Anlin windows. As an Authorized Anlin Dealer in Texas, Designer Door & Window offers Anlin windows that come with a Double Lifetime Warranty. Here are some of the top reasons why you might want to buy Anlin windows for your home:
Quality:
Anlin windows are known for their superior quality. They are made with premium vinyl that is both strong and durable. The windows are engineered to withstand the elements and resist fading, cracking, and warping. When you choose Anlin, you can trust that you're getting a product that is built to last.
Energy Efficiency:
Anlin windows are designed with energy efficiency in mind and is the most energy efficient windows on the market. The windows are engineered to keep your home comfortable year-round by reducing heat transfer and air infiltration. Anlin's advanced insulation and glass technology also provides superior energy efficiency, helping you save on your energy bills. Anlin windows are an excellent choice for homeowners looking to improve their energy efficiency.
Double Lifetime Warranty:
Anlin windows offer a Double Lifetime Warranty that covers their products. This means that if anything goes wrong with your windows, Anlin will take care of it. Anlin is committed to providing you with windows that are built to last, so you can have peace of mind knowing that your investment is protected. Anlin not only offers a lifetime warranty that covers their products for the original homeowner, but also a transferrable lifetime warranty that can be transferred to the next homeowner. This means that if you decide to sell your home, the lifetime warranty will transfer to the new owner and can add value to your property.
Vinyl Windows:
Anlin windows are made with premium vinyl, and is the top vinyl replacement windows and doors manufacturer in the industry. Vinyl windows are a popular choice for homeowners looking to upgrade their windows. Vinyl is a durable material that is known for its low maintenance and long-lasting quality. With vinyl windows, you can enjoy the benefits of energy efficiency and durability, without the hassle of constant maintenance. Additionally, vinyl windows are resistant to rot, corrosion, and fading.
Beautiful and Long-lasting:
Anlin windows are designed to be both beautiful and long-lasting. They come in a variety of styles and colors to suit your home's architecture and design. Plus, they are built to withstand the test of time, so you can enjoy your new windows for years to come.
Don't settle for subpar windows. Choose Anlin for quality, energy efficiency, and a lifetime of beauty. If you are looking to buy Anlin windows and doors in North Texas, including Plano, Dallas, Frisco, Allen, McKinney, and other surrounding areas, contact us for a free quote on Anlin windows and doors.
Designer Door and Window Showroom
2707 Realty Rd STE 310
Carrollton, TX 75006
(972) 424-0031