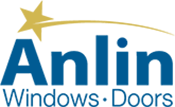 As an Authorized Anlin Dealer in Texas, we at Designer Door & Window are constantly on the lookout for high-quality products that will meet the needs of our customers. After researching and testing a wide range of products, we have chosen to sell Anlin windows and doors for a number of reasons.
First and foremost, Anlin products are built to last. They are made from strong, long-lasting materials that are resistant to fading, cracking, and warping. This means that Anlin windows and doors will not only look great for years to come, but they will also perform well in a variety of weather conditions.
In addition to their durability, Anlin products are also very energy efficient. They are designed to keep homes warm in the winter and cool in the summer, which can help homeowners save money on their energy bills. This is especially important for customers who live in climates with extreme temperature fluctuations.
Anlin windows and doors are also customizable. Anlin products offer a wide range of styles and colors to choose from, which means that homeowners can find the perfect windows and doors to match the aesthetic of their home. Anlin windows and doors also offer a range of other customization options. For example, homeowners can choose the type of glass used in their windows and doors such as noise reduction and laminated security glasses. Anlin windows and doors are also available with various features, such as in-glass pet doors and dead bolts for added security.
Another reason why we chose to sell Anlin products is their exceptional warranty and service. Anlin is a 5-star rated window and door manufacturer and offers a True Double Lifetime Warranty on their products. The True Double Lifetime Warranty covers Anlin products for a lifetime for the original owner and the lifetime warranty is transferable to next subsequent homeowner if the original owner sells the home. The company has been in business for over 30 years and has a reputation for excellent customer service, so if any issues do arise, our customers can trust that they will be taken care of.
Overall, we are confident that Anlin windows and doors are the best choice for our customers. The combination of quality, durability, and energy efficiency makes them a great choice for any home. We have received nothing but positive feedback from our customers who have purchased Anlin windows and doors.
If you are looking where to buy Anlin windows and doors in North Texas including Plano, Dallas, Frisco, Allen, McKinney, and more, contact us for a free quote on Anlin windows and doors.
Designer Door and Window Showroom
2707 Realty Rd STE 310
Carrollton, TX 75006
(972) 424-0031