Designer Door and Windows wishes you and your family a happy, prosperous new year. As we progress into 2018, you may want to consider replacing the wooden doors in your north Texas home.
If you are thinking about replacing the wooden windows in your North Texas home, Designer Door and Window can help.
Perfect Complement to Your Home's Existing Façade
Visit the Designer Door and Window showroom in Plano, Texas to find the windows that will perfectly complement, and even improve, your home's existing façade and interior.
As you know, windows are one of the most important features on a home, extremely integral to the curb appeal and overall inviting nature of your residence. With the right wood windows from Sierra Pacific Windows, your home can go from ordinary to incredible.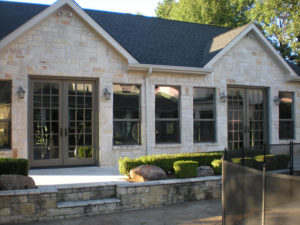 You May Choose From a Large Selection
Designer Door and Window offers models that are all wood, along with others that offer a wood interior with an aluminum clad exterior. The latter style offers extra climate protection and low maintenance.
Custom Built to Fit Exact Opening
Every Sierra Pacific Window that Designer Door and Window offers is custom built to fit the exact opening within your home. In most cases, when we replace your old wood windows, we don't even need to change the interior trim. As a result, you will save both time and money. 
60 Colors Are Available
Sierra Pacific wood windows are available in 60 colors, which will make it easy to match your residence's color scheme. No matter what your style is, we have the perfect wood window to match it. In addition, Designer Door and Window will happily share several decorating ideas with you to add even more beauty and luster to your home.
Come Visit
Designer Door & Window invites you to visit their showroom at the northwest corner of Parker and Custer Roads (2109 W. Parker Road, Suite 202-A) in the Dallas suburb of Plano, Texas. The company's trade professionals will help you realize your artistic vision, and provide a large selection of styles to help achieve the unique look that you desire. We also welcome your ideas and concepts.
You May Also Visit Our Website or Call
Homeowners may also visit Designer Door & Window at www.designerdw.com to request a consultation or a quote, or call us at (972) 424-0031.