As the calendar indicates that cooler autumn temperatures are en-route to north Texas, astute homeowners may realize there is a pressing need to replace their construction grade windows with something more substantial. This transition can save homeowners considerable money on their energy costs in what is predicted to be a colder than usual winter season.
For instance, when the weather turns cooler and cooler heading into last three months of the year, windows on many homes can develop condensation. As a result, you may see ice forming on single pane windows. Steve Barron, owner of Plano, Texas based Designer Doors and Windows says,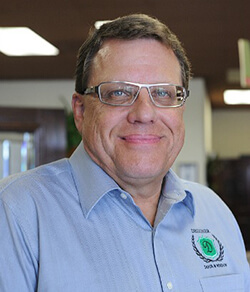 "A lot of corrosion can take place on some of the aluminum and steel frames, and the glass can get to the point where it will look frosted and becomes difficult to clean. The condensation on older windows tends to drip behind the window sill. We've seen homes where we've torn the windows out and find that there's mold growing behind or underneath the window sills. This happens because most people don't keep them caulked or sealed year after year, and you can get wood rot depending on the amount of condensation."
In order to prevent this from becoming worse, Mr. Barron tells homeowners they may want to consider putting in new energy efficient windows.
"A vinyl-type frame is very effective in this instance. Vinyl has come a long way and is far more effective in handling the Texas heat and cold because it doesn't warm up or twist. And, if there are any fading colors, it'll be uniform and the homeowner will hardly notice that."
Homeowners can also experience a significant amount of heat loss with their builder-grade windows during the winter. The best solution to this problem, according to Mr. Barron, is to install double pane 366 LoE glass, which offers an ideal balance of solar control, high visibility and the highest levels of year-round comfort and energy savings.
"This product provides three coats of low E 66 percent of visibility based on 100% clarity. The argon gas inside the pane provides a barrier that transfers the cold outside in the winter, and the heat to the outside in the summer."
For homeowners who choose wood windows with aluminum-clad exteriors, Barron suggests Sierra Pacific, a Grand Prairie, Texas based company, which has a lengthy track record in the industry and produces most of the wood nails for other manufacturers.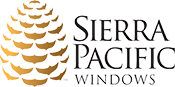 "Sierra Pacific makes high quality fiberglass, wood and vinyl windows, which are the best to choose with today's extreme weather tendencies. They also make an aluminum product, but aluminum isn't as energy efficient as the others."
Designer Door and Window invites you to visit their beautiful showroom located at the northwest corner of Parker and Custer Roads (2109 W. Parker Road, Suite 202A) in the Dallas suburb of Plano, Texas. You can also visit their website to request a consultation or a quote, or contact them via phone (972 424-0031) or Email (steve@designerdw.com or debby@designerdw.com).